ABOUT THE PLAY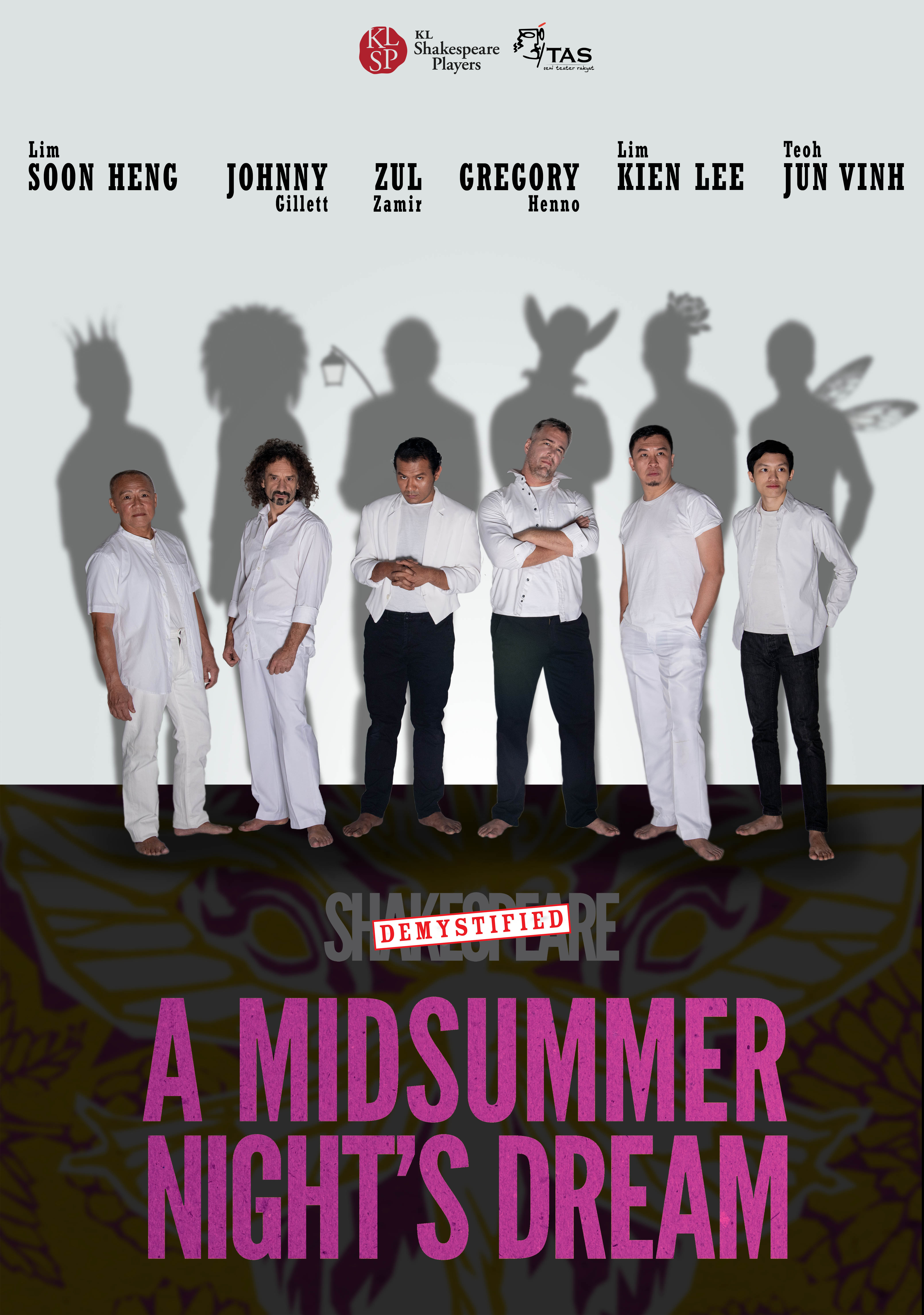 ​Six male actors play all the roles in this production, deploying also puppets and masks. Together they create the play's three worlds: the realm of the court and the young lovers; the magical and dream-inducing forest of spirits and fairies; and the pragmatic world of the down-to-earth but comic Mechanicals.
 

In October 2019, the actors took lessons from Ling Goh, the renowned Teochew Opera puppeteer, to learn how to manipulate 15-inch tall iron-rod puppets. In the production, these made-of-wood beings will inhabit the dream-inciting magical forest of Oberon and Titania as they fly from place to place, person to person.
 

To shape a different kind of world for the Mechanicals, KLSP collaborates with UK-based trance-mask-work exponent, Simone Tani. Through this partnership, Simone researches how trance masks can transcend from being a training tool for actors to being within productions.